Schools
My school photography includes formal 'studio' shoots for individuals and family groups or maybe, depending on the weather, a more relaxed outdoor portrait. Then, of course, there's whole class photography, either as a group shot or a collage of the individual portraits.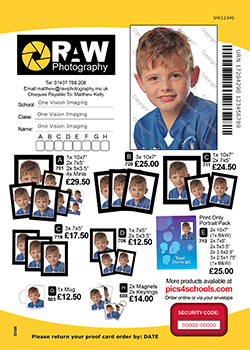 Not forgetting all the other important occasions in school – these might be Christmas Concerts, Leavers' Assemblies, Sports Days, press releases, recognition for children's achievements such as representative honours and more.
After the photo shoot, your school will give you a proof card with instructions on how to order your products. There's a unique Security Code for you to make your online experience as safe as can be!
You'll need to visit my 'partners in print' to view your photos.
Head over to Pics4Schools and start viewing!